Follow the latest news, we try to catch up with the hot news.
Mundo Deportivo awards goes to Laia Sanz, the award for the best athlete 2020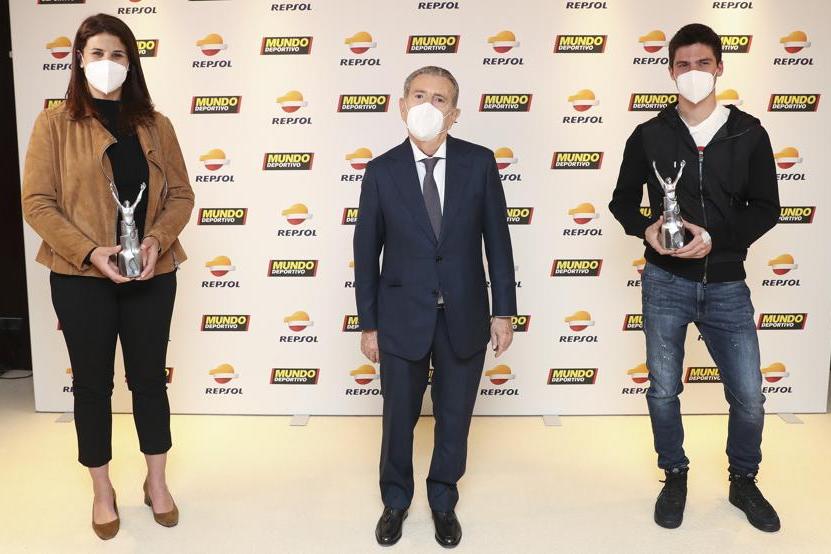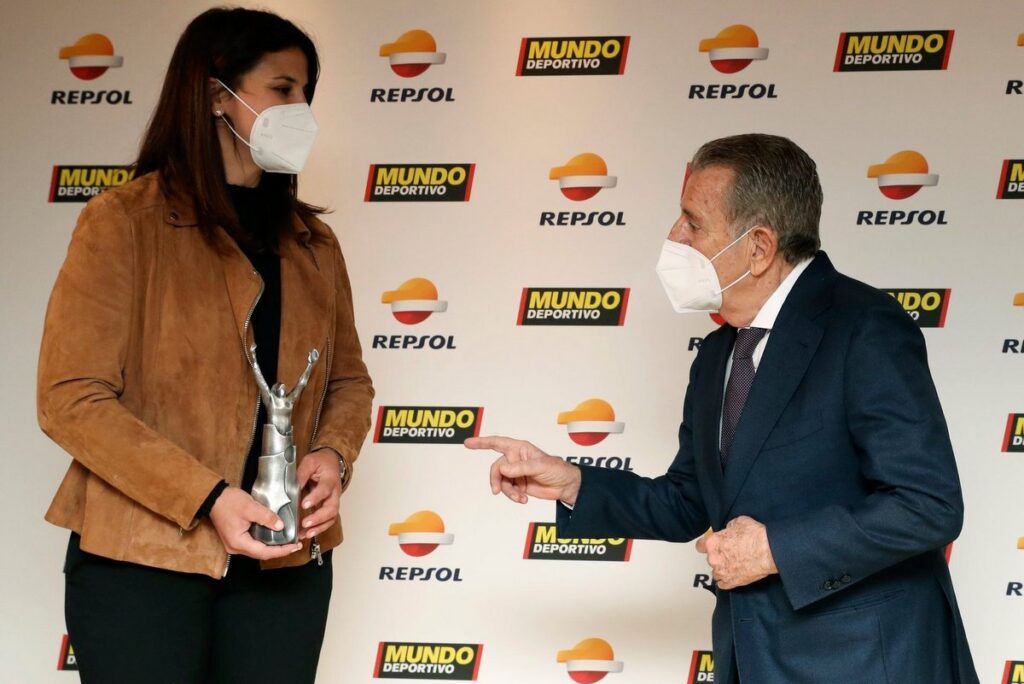 The famous Catalan sports newspaper celebrates its Grand Gala every year to reward those it considers the best athletes of the previous year, thus wanting to pay tribute to the sport in Spain and the achievements obtained each season. This year 2021 has changed its format and for the first time it has been done electronically due to the Covid-19 health crisis.
The winners of this edition have been Joan Mir, MotoGP world champion and the multi trial and Enduro champion Laia Sanz, who in 2020 managed to finish her tenth consecutive Dakar Rally in the motorcycle category, achieving in the last seven being in the Top -twenty.
The Sports world already granted this award to Laia Sanz in 2006. The event was chaired by the director and CEO of Mundo Deportivo, Santi Nolla and was presented by Toni Clapés. The Grand Gala was broadcast with exclusive access to the more than 700 guests in two sessions, one at 12 noon and the other at 8 pm
Let us remember that Laia Sanz before going to Dakar and enduro,has been Trial World Champion 13 times, has been in first position in the European championship 10 times and has won 6 titles in the Trial of Nations.
Toni Bou and Jordi Pascuet create a new team the 'Bou & Pascu'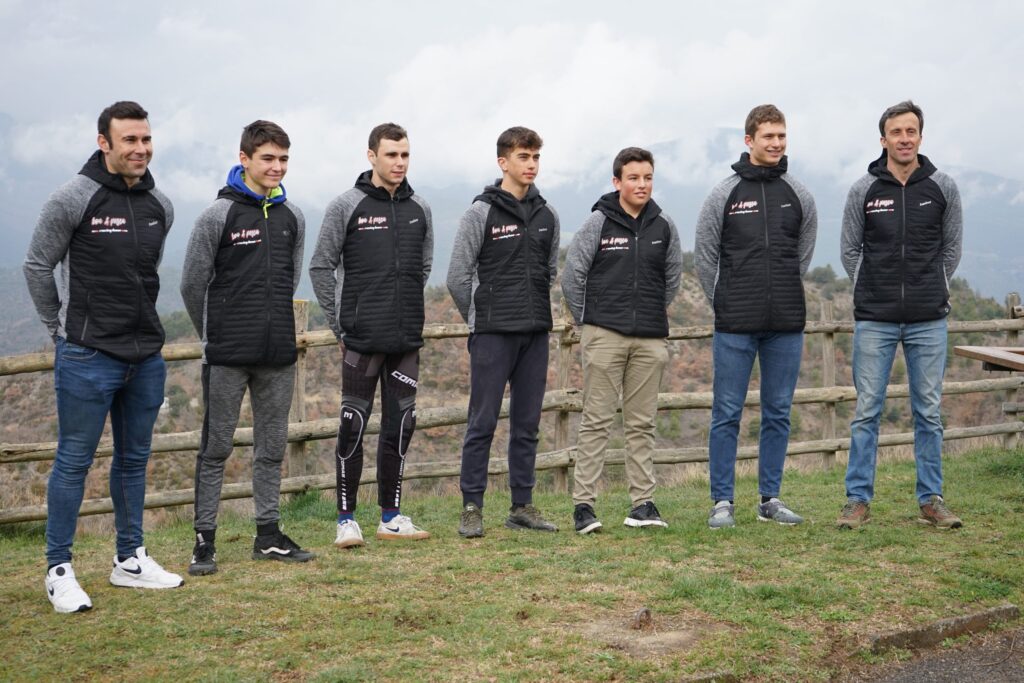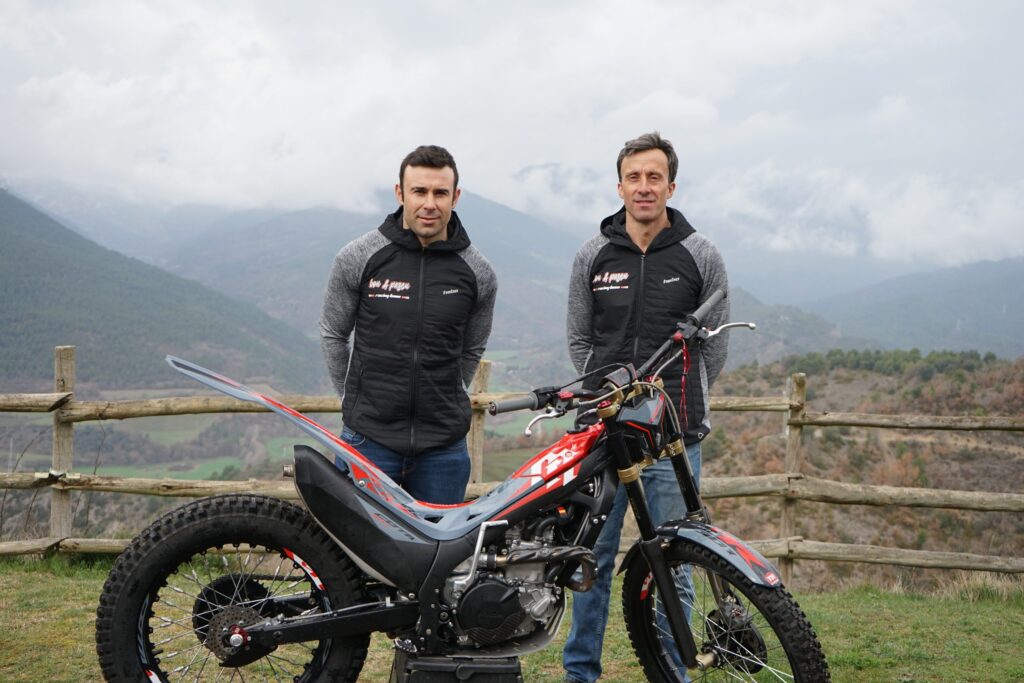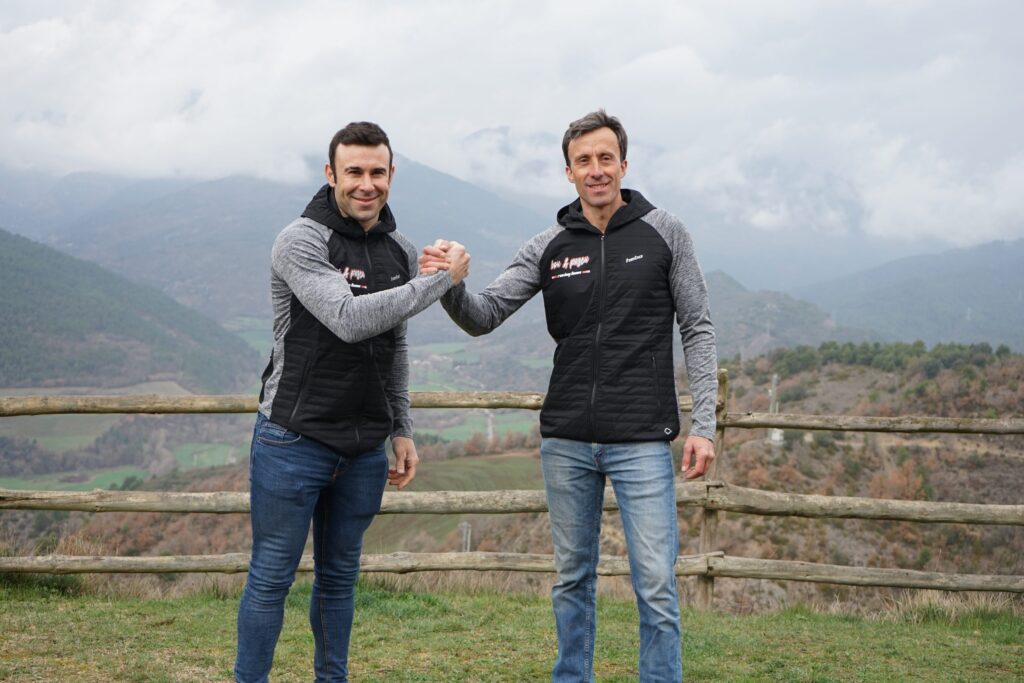 Toni Bou and Jordi Pascuet presented their new collaboration in the Pascuet Offroad Center trial area, through which they will support young emerging promises.
Toni Bou and Jordi Pascuet have created 'Bou & Pascu', a team made up of 5 young Andorran pilots eager to evolve professionally in this sport: Jordi Lestang, Gaudi Vall, Valentí Cristina, Oriol Pi and Jan Gabriel. The multi-world champion and the European champion in 1998 seek to pass on their experience and knowledge to help pilots achieve their dreams.
The objective of the team is that this year the pilots participate in the world championship and the championship of Spain. "The idea is to make a very powerful team for the future, " explained Jordi Pascuet.
In a few days we will have more information about the team since Toni Bou and Jordi Pascuet will make a presentation where they will announce the sponsors and comment on more details. At the moment we cannot stop congratulating all the members of the team for this beautiful initiative.
Gabriel Marcelli renews with Montesa Honda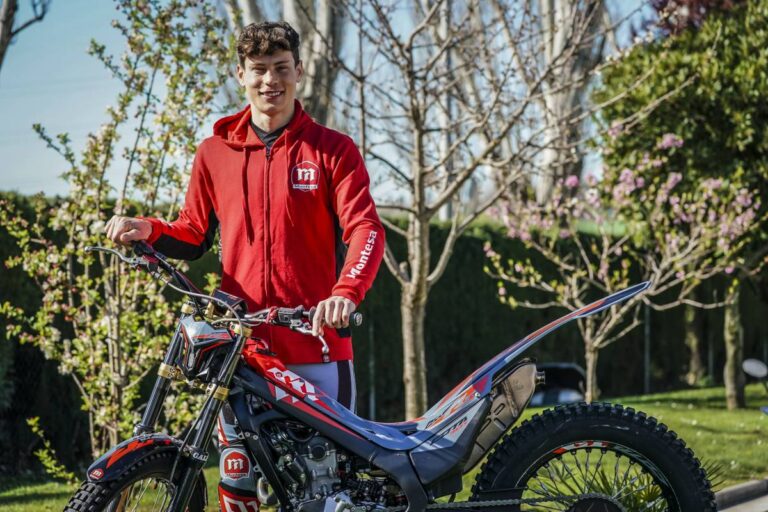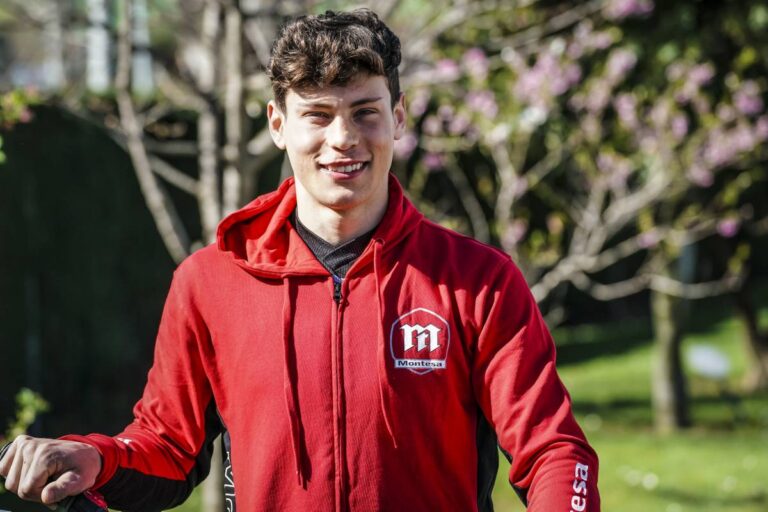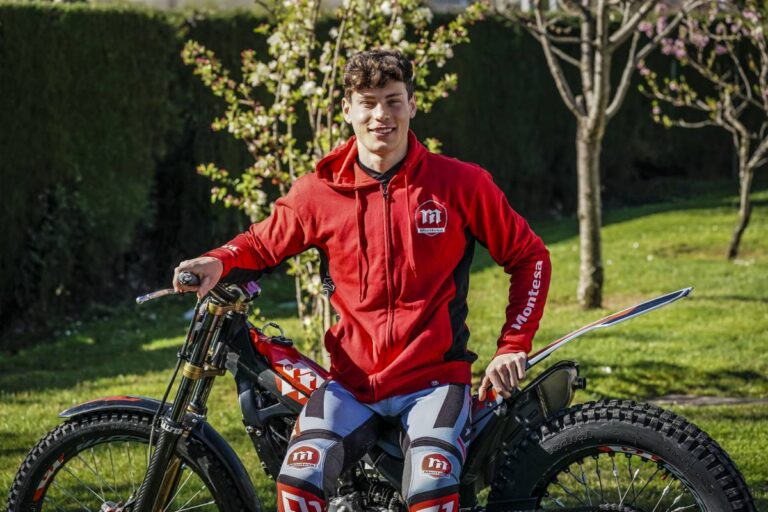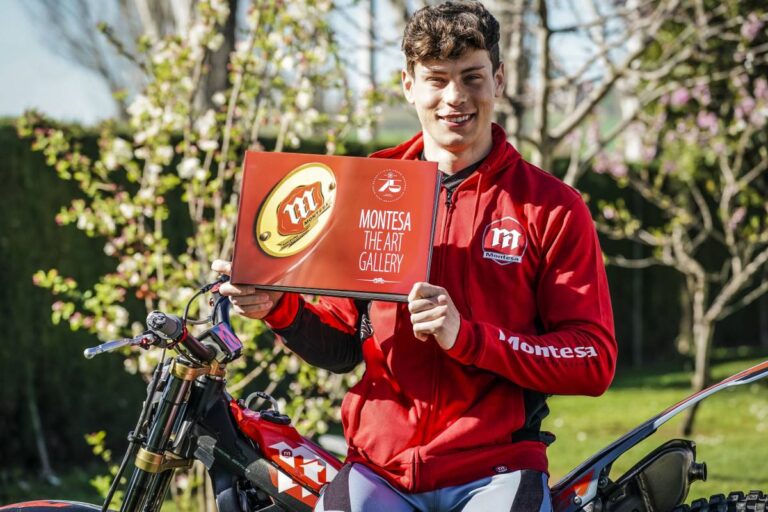 The young Galician talent Gabriel Marcelli (O Rosal, February 4, 2000), 21 years old and trained at the Montesa Talent School , has just renewed the agreement with the Montesa-Honda factory to compete with the Spanish brand in the Spanish and world championships at its highest level.
After winning the absolute European Championship and the Trial2 World Championship in 2019 , Marcelli made the leap to the top category last year, where he achieved a podium, three-fourth places and finished in a more than brilliant sixth final position. In X-Trial he was selected to compete in the World Championship and achieved a third position in the X-Trial in Budapest, finishing in seventh place in the indoor event.
Gabriel comments:"I am very happy to continue at Montesa-Honda and to be able to do so with good guarantees. Last year was a very good year for me and although I know it will be a difficult year, I also hope that I can achieve good results. I have renewed my contract with Montesa-Honda and I hope I can complete a good season. I also have the support of my sponsors C4bicaje, Uniter, Marta's, S3, Banyeres, SIL lubricantes, Gaerne, Alukplast and Moto Club Arteixo. I want to thank Montesa-Honda and my sponsors for their support and I also want to thank my fans and followers for their support and tell them that soon we will fight again on the bike to try to achieve the best results. "
Jordi Pascuet reaches an agreement with Sherco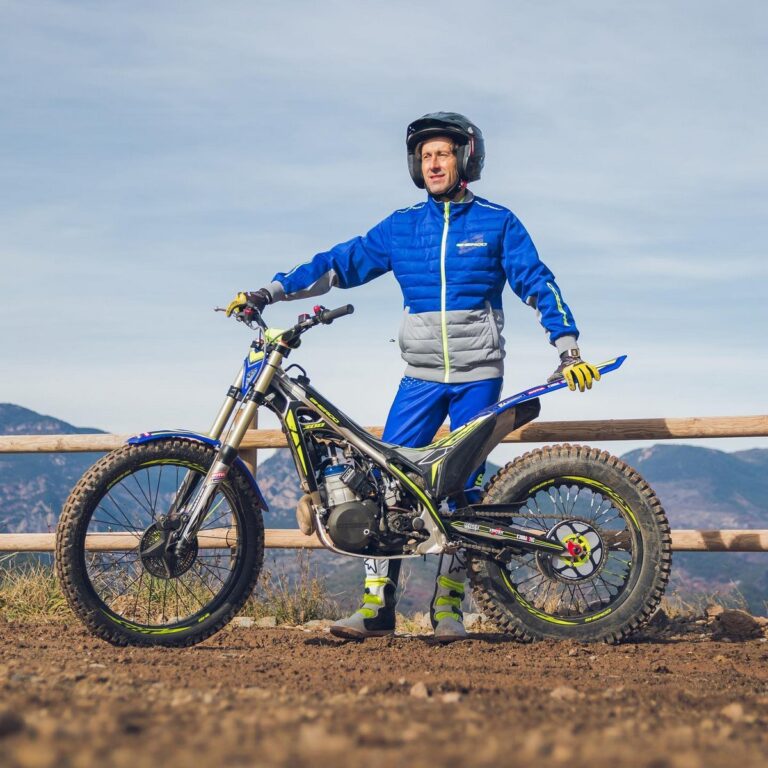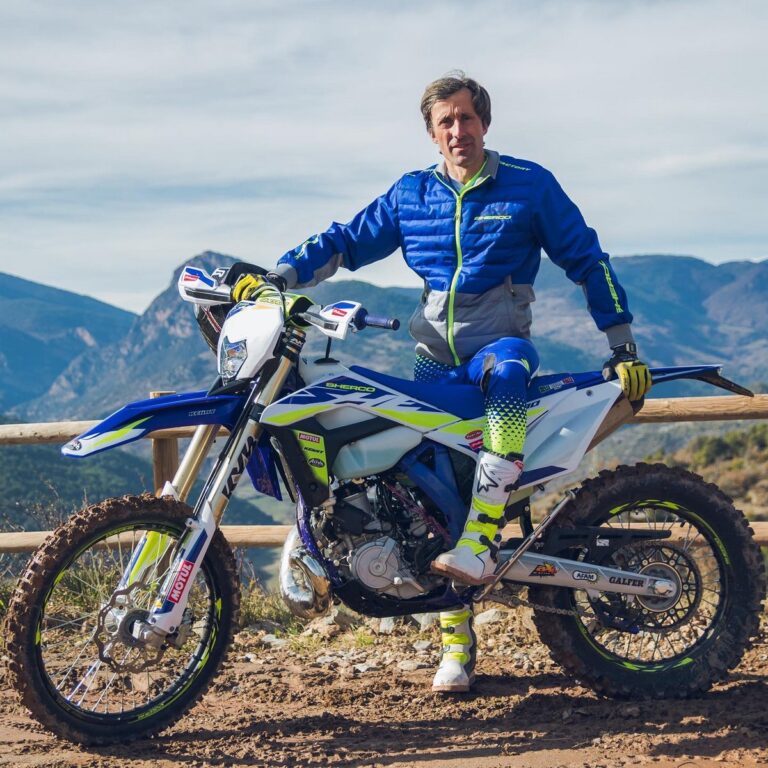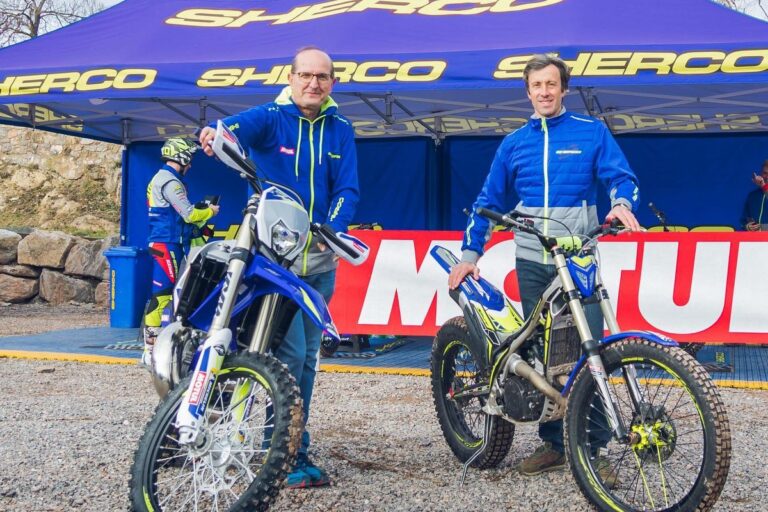 Ex European champion Trial, Jordi Pascuet've Reached an agreement With Sherco, for 2021 season.
With the closing of the deal, the Pascuet Offroad Center area will have Sherco motorcycles for both trial and enduro to teach their classes or to rent to motor lovers who settle in their rural facilities.
Both parties have been very happy as we have seen on their social networks: "At Sherco Racing Factory and Sherco Spain we are very happy with the collaboration agreement that we have closed with Jordi Pascuet and Pascuet Offroad Center for this 2021" we could see in the Sherco Spain account. 
The Alt Urgell center is designed so that mountain bike fans can enjoy their passion.The area has artificial and natural trial areas, a cross circuit and areas dedicated solely to enduro,so it is possible to practice all types of mountain bike.Likewise, it also has a rural house where pilots have the possibility of staying the night to extend their stay. 
The rider also teaches trial courses for the youngest in both winter and summer. In these courses they have specialized trainers, who make the children's stages the most entertaining and instructive. You will find more information on their website: Pascuetoffroadcenter.com.
GasGas Spain with the Mediser team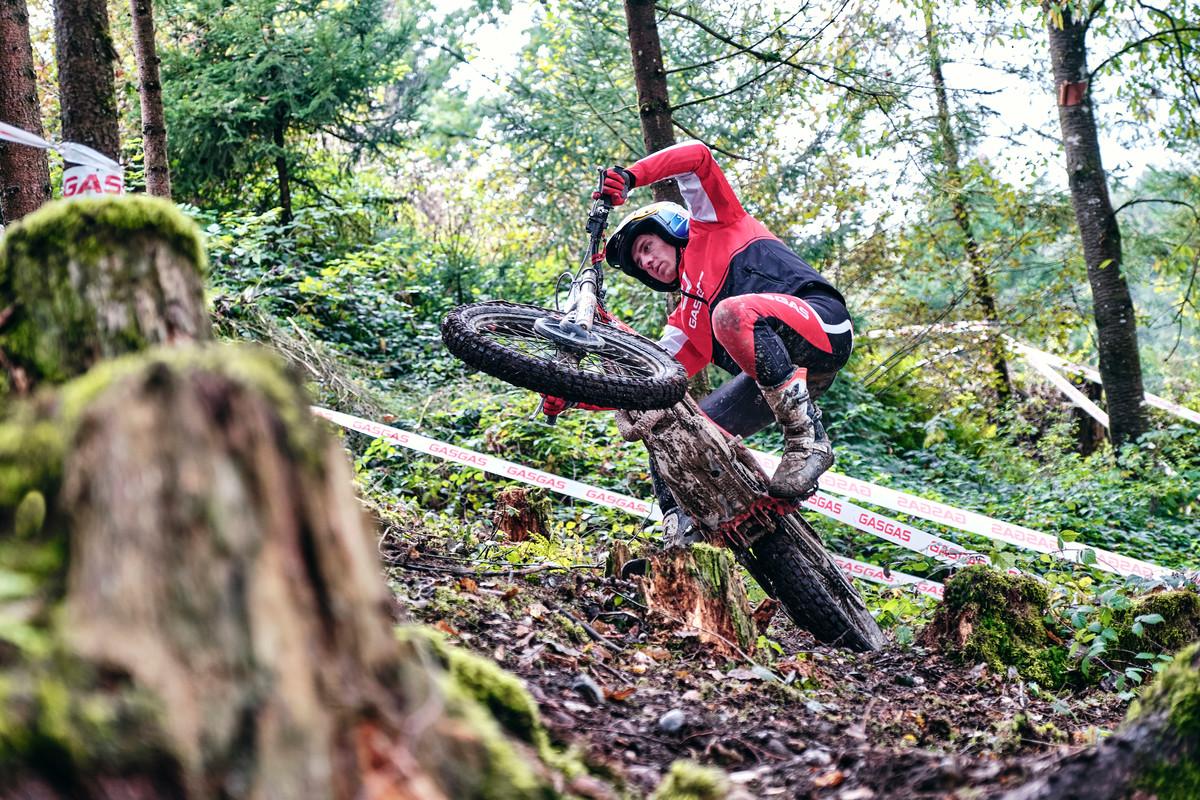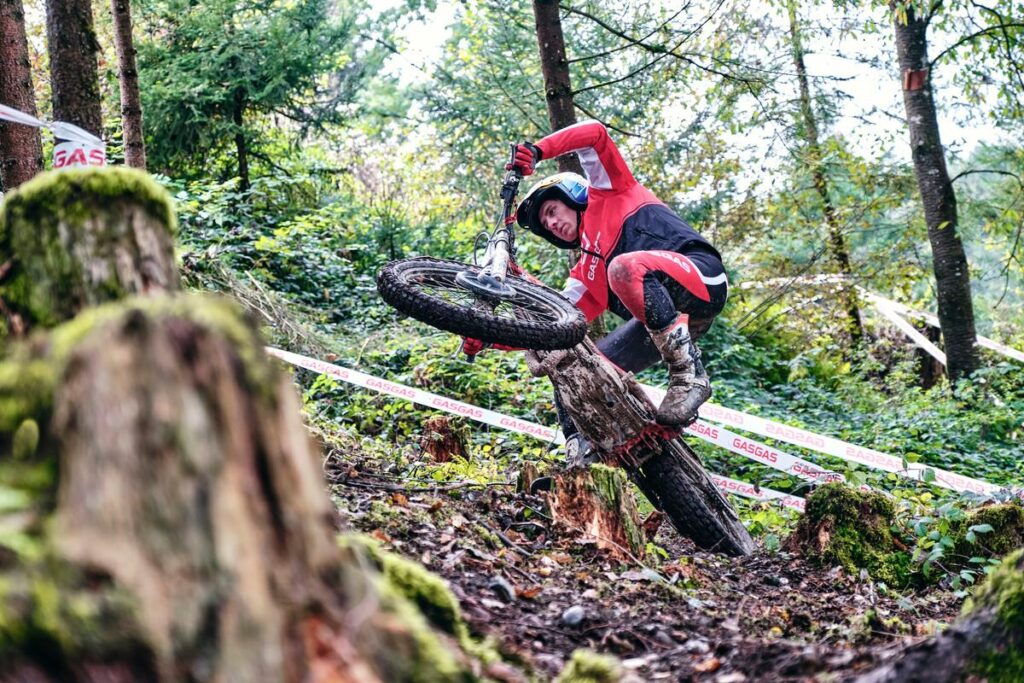 GasGas wants to continue supporting amateur drivers and private teams and announces its collaboration with Team Mediser for the 2021 season.
There is a need to support small teams that support athletes, and the fact is that many proriders come from Trial and still use their Trial motorcycles for their training sessions.
This philosophy of support for grassroots sports, which is perfectly in line with the values ​​of GasGas as a brand, is what defines the Mediser Trial Team, which has behind its back two years of experience welcoming and promoting young riders in its ranks.
Thus, for the 2021 season, GasGas, in addition to aligning Miquel Gelabert and Jorge Casales in the official GasGas Factory Racing team, GasGas Spain will also offer support to the Mediser Trial Team in the Spanish Trial Championship.
For this season, the team, in addition to changing colors and brand, also changes all its components, which will be from now on: Rafael Salcedo and Joaquín Salcedo (TR3), Mario Santolaya (TR4), Marc Piquer and Marc Freixa Jr. (Junior). and Manuel García Panizo (Veterans).
Arnau Farré will race for the French Scorpa in the 2021 season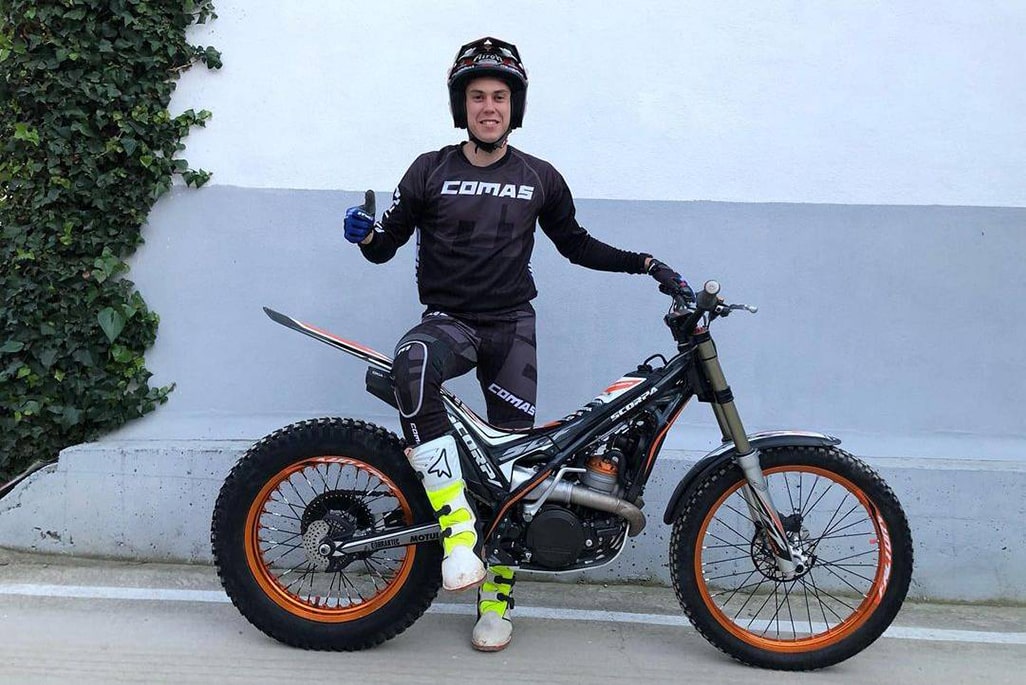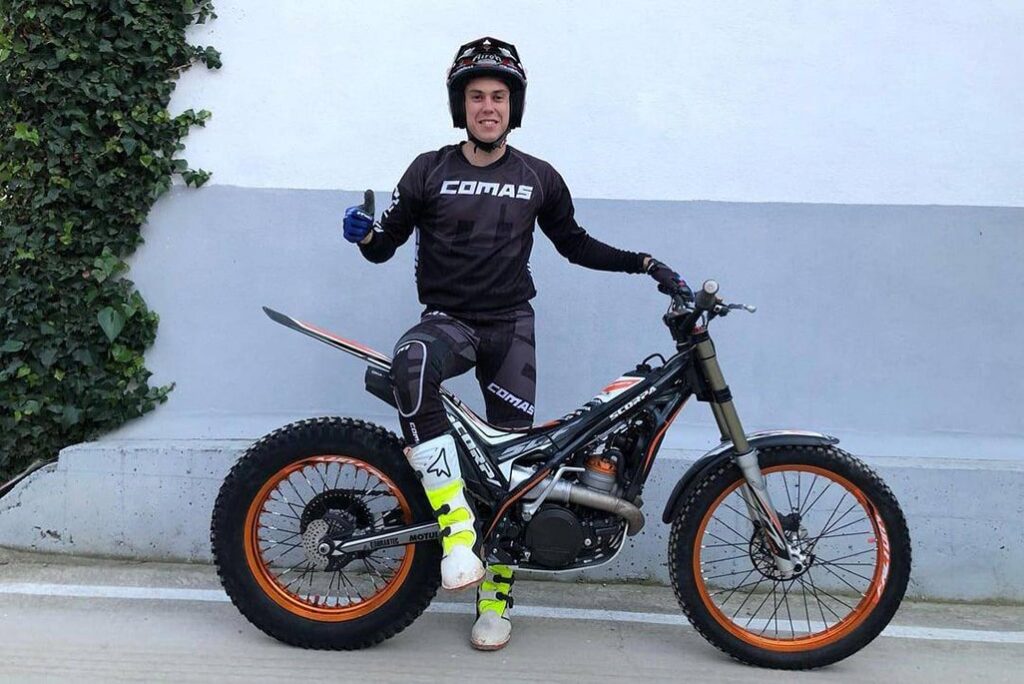 Arnau Farré has signed for Scorpa for the next season 2021. He will compete in the Trial World Championship in the increasingly disputed and interesting Trial2 category, in which he will opt for the podium and fight for the first places. And as an interesting novelty, he will also compete in the French Championship in its maximum TR1 category, in which it will also fight to win the French title. In addition Arnau will have the support of Comas Trial.
Marc Teissier, owner of Scorpa and Sherco, wants to further promote the Scorpa brand, which until now had remained in the background compared to its couple Sherco. Both are made in the same factory and are almost general motorcycles, although keeping certain peculiarities that make them different. Teissier has always had a special affection for Scorpa, as it was the first brand he founded before it was sold and later recovered. We will surely start to see more Scorpas in the paddocks and in the shops soon.
Miquel Gelabert, new official GasGas pilot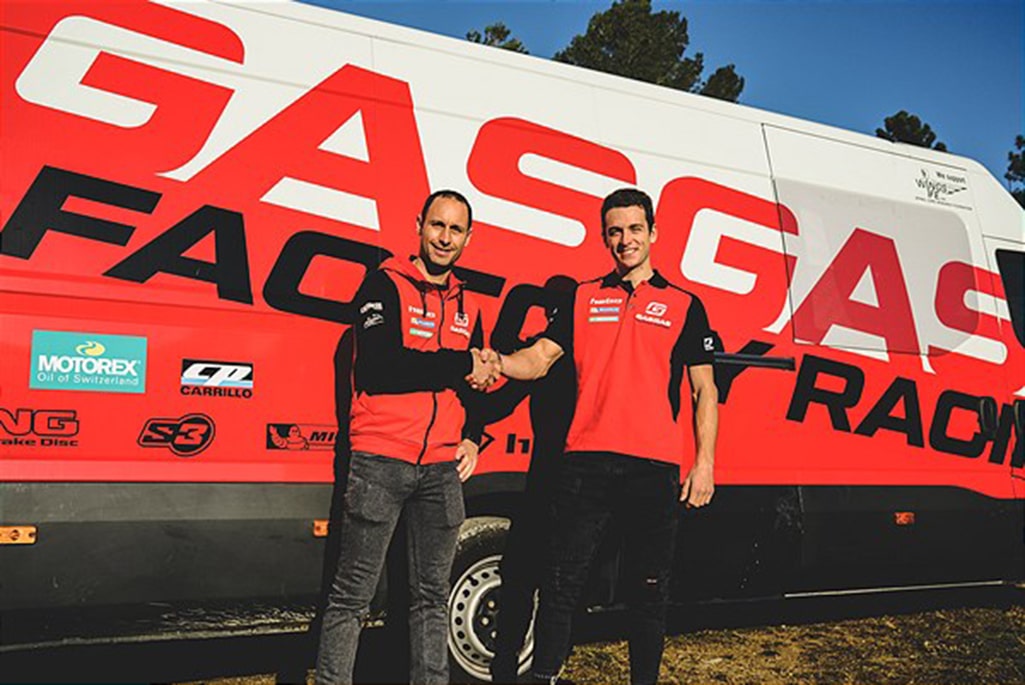 In his debut in the TrialGP season in 2016, Miquel Gelabert delivered incredibly consistent results to move to 10th in the final standings. After his impressive start, the Spaniard continued to maintain good manners in his second World Cup season, placing himself in final eleventh place in 2017.
2018 was the year that Miquel climbed to a TrialGP podium for the first time , he did so in the penultimate round, the UK TrialGP. The then 20-year-old claimed third place that day, a result that helped climb to ninth in the final championship standings.
The good results continued in 2019 and 2020 with Miquel again impressing throughout each campaign, finishing both seasons in eighth place overall . After finishing fifth three times during the 2020 World Championship, Gelabert already has a solid background to aspire to future successes with the GasGas Factory Racing team.
Now, with the newly appointed director of the trial team Albert Cabestany at his side, Miquel Gelabert has the support and machinery necessary to progress through the world championships and earn a place as a regular contender for the podiums .
Miquel Gelabert: "This is really a dream come true for me. I am from Girona, right next to the GasGas factory, and I have always wanted to be part of the official GasGas team. I am delighted to be able to ride the bike that I have always liked and to be in the factory team that I always wanted to be part of. Last year I decided to ride his bike in a private team, and it worked very well. I got some good results and now I'm racing for the official team. By 2021 I hope to get a lot of podiums and be able to finish in the top three overall. I know it won't be easy, but I think I have the level to do it. Right now I am training as much as I can and when I feel 100% confident with the bike I think I will be able to meet my goals.Also, having Albert Cabestany as team manager is great, I will be able to receive very valuable information from him. He has been a high level rider for many years, so his experience will help me. I am looking forward to racing with GasGas Factory Racing ".
Albert Cabestany , GasGas Factory Racing trials team manager: "It is a really exciting moment with Miquel joining GasGas Factory Racing. He is a very skilled trial rider, with exceptional consistency, which is really important for trial success. I think now that he's on the factory team, with the team's encouragement, guidance and support, we're going to really see what he's capable of in 2021. We still have some time to fully prepare for the season and I'm very confident that we can achieve great results together. With the addition of Miquel to the team alongside Jorge Casales, I am excited to start working with both drivers and I can't wait for the season to start. "
The 28 times trial world champion will continue with Repsol Honda Team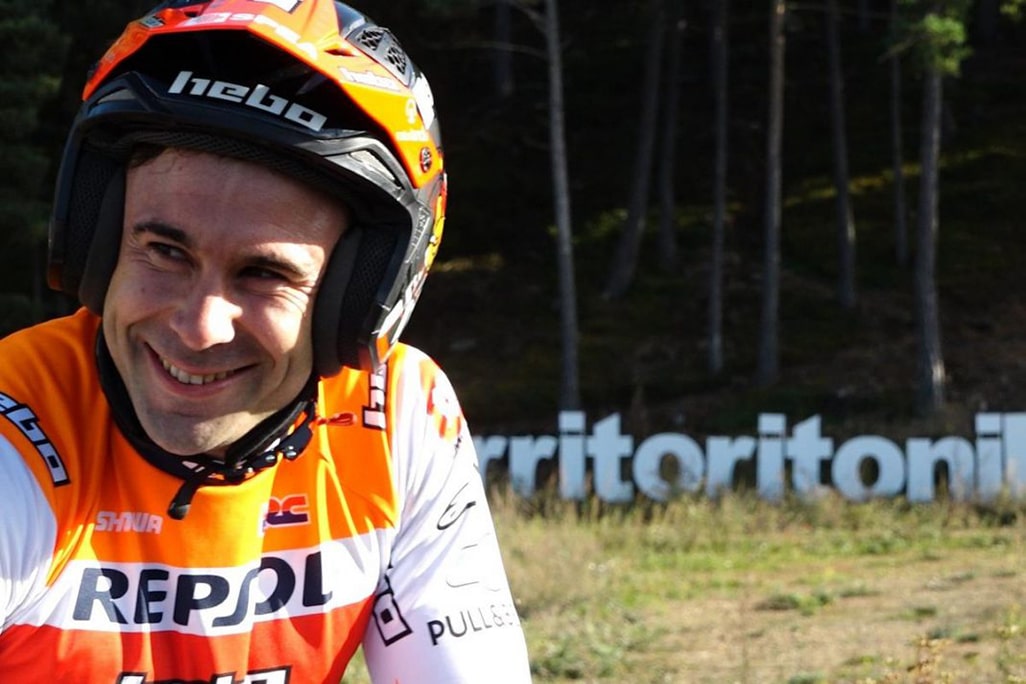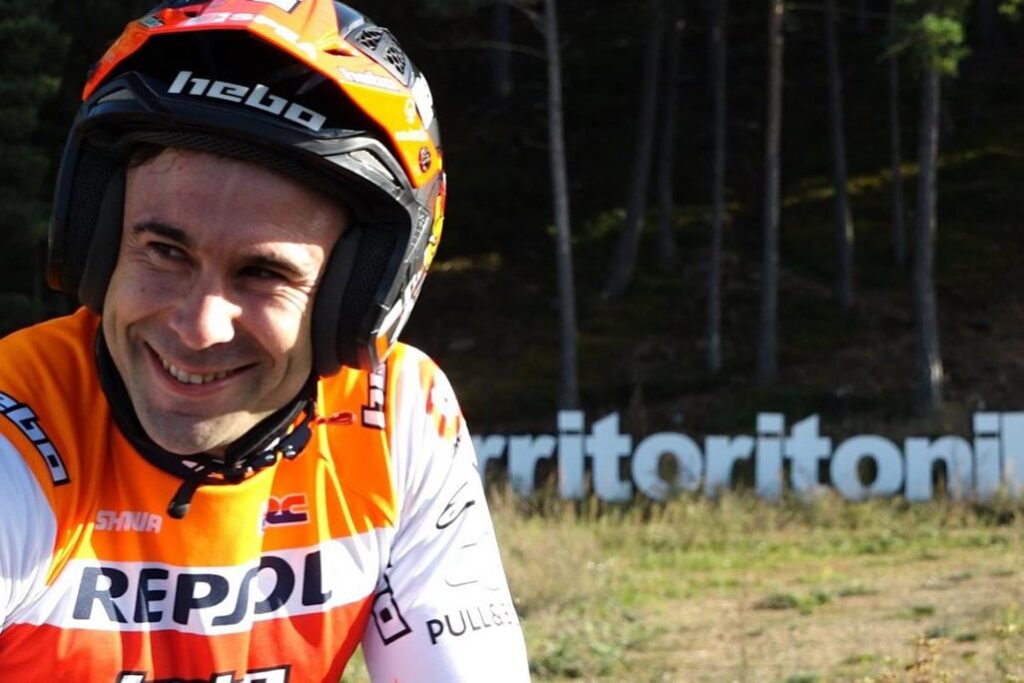 The idyll will continue between Toni Bou and Repsol Honda . Both parties have decided to continue with this contractual relationship that ended in 2021 to extend it for three more years. In other words, the trial legend will be on the team for 18 years.
During these fourteen years with the Repsol Honda Team , Toni Bou has broken practically all the existing records in Trial. He has won 28 world titles (14 indoor, 14 outdoor), with 118 outdoor and 67 indoor victories and 11 Spanish champion titles, among many other achievements.
Toni Bou: "I am super happy with this news. I have Honda to thank for trusting me. It is a great team and a fantastic alliance, with which we have achieved many successes and, in difficult moments like these, it is a pride that they show confidence in me.Renewing for three more years is a reward for my good career and also for the work we have done together during all these years. I hope I can stay here for many more years; it is my home, where I am most comfortable and where I would like to be to never change. "
Julien Absalon goes to trial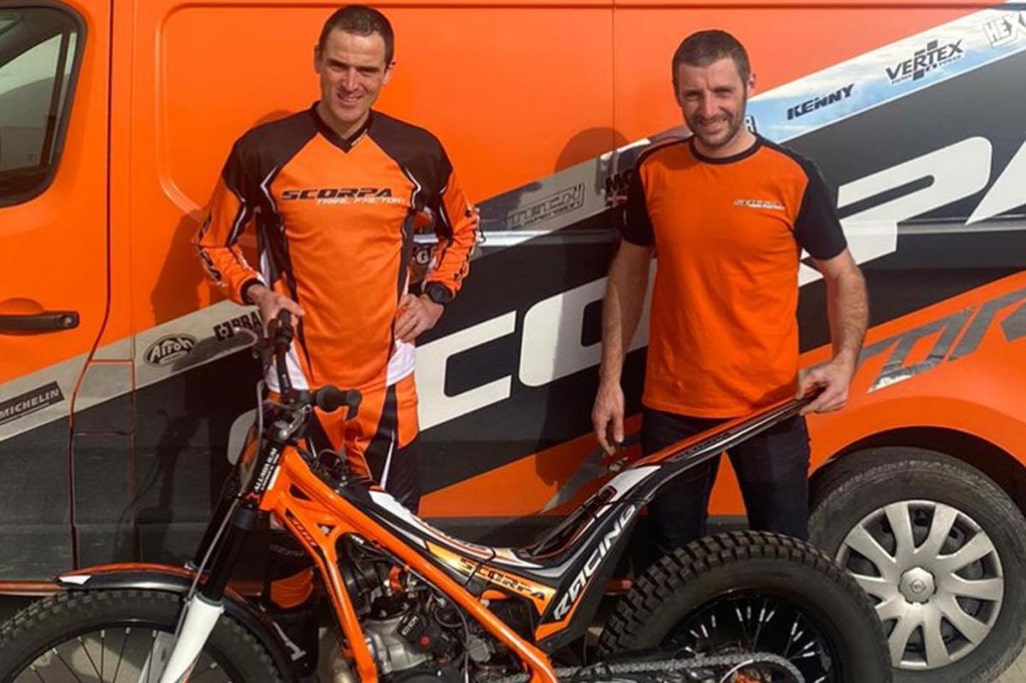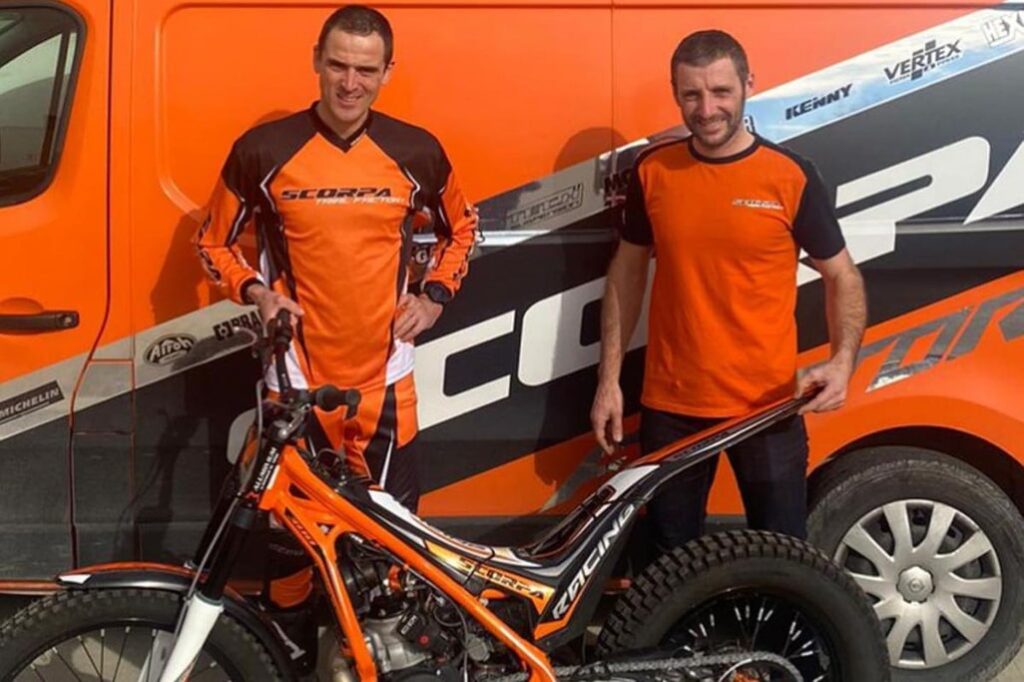 An athlete who has absolutely reigned in a sport such as MTB Cross Country has found, after his retirement, a new passion: trials, we are talking about Julien Absalon who already rides a Scorpa.
 It is common to see old trial riders who go to Enduro, rallies,etc. and enjoy a great technical base inherited from our discipline. However, there are also others who after trying off-road modalities and succeeding in them, decide that trial will be their new goal and it will become their favorite sport. This is the case of Julien Absalon, double Olympic Champion,5-time World Champion,5-time European Champion and14-time French Mountain Bike Champion (in Cross Country mode),a 38-year-old retired young man who has already been hooked to the practice of trial.
The culprit in this is James Gonzales, the technical developer of Sherco and Scorpa, who has accompanied him on his first trials. Absalon is determined to continue practicing trials, so much so that he already has a Scorpa 300 SC in his garage .
If you enjoy watching them please subscribe to our YouTube channel, So you won't miss any of future videos.